Nathan Smith
Senior Vice President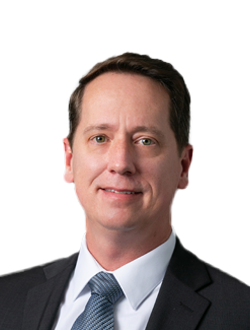 Nathan has nearly two decades of experience supporting federal agencies and multi-national corporations in the design and creation of performance-driven energy and environmental management programs, helping our clients achieve extraordinary results in the areas of climate change, sustainable transportation, alternative finance, public health, and international project development.
He has managed and delivered environmental, sustainability, energy efficiency, training, facilitation, and program support contracts to federal government clients. Nathan leads accounts for the U.S. Department of Energy, U.S. Environmental Protection Agency (EPA), U.S. General Services Administration, U.S. Department of Transportation, the Transportation Research Board, U.S. Agency for International Development, U.S. Department of Justice, state and local governments, and commercial entities.
Nathan has supported development of greenhouse gas inventories under Executive Order 13514 for DOE and the Nuclear Regulatory Commission. He has managed the design, development, and deployment of large, web-based information management systems for several DOE programs. He has designed and developed custom GIS applications that use spatial data sets to optimize environmental remediation projects. Nathan was the Program Manager for PPC's support to DOE's Advanced Manufacturing Office, where he led a team of energy-efficiency experts and web-based tool developers who supported the Better Plants program. As a certified Project Management Professional, Nathan has developed and delivered project and program management training courses for DOE's Project Management Career Development Program, the Food and Drug Administration, the Nuclear Regulatory Commission, and several EPA Program Offices.
Prior to joining Cadmus, Nathan led Project Performance Corporation's (PPC's) Energy, Environment, and Climate Solutions Division.
Nathan holds a Bachelor's degree in Environmental Sciences from the University of Virginia and a Master's of Environmental Management from Duke University's Nicholas School of the Environment.
Return to Our Team